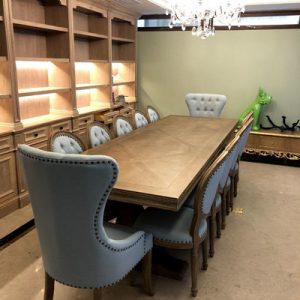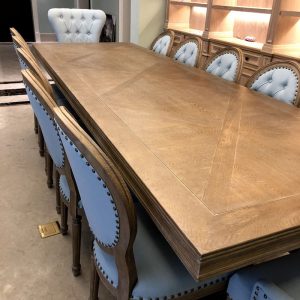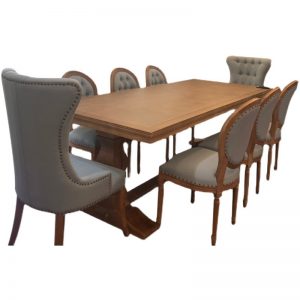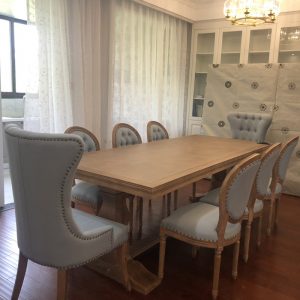 Product Name
Wooden dining table
Products Size
160*80*80cm 180*90*80cm 220*100*80cm 240*100*80cm 260*100*80cm 280*100*80cm 300*110*80cm
Weight
Color Choice
natural color  Variety of swatches
Material
Wooden    pine wood
Packaging
Sponge inside and standard exported carton outside ; 1pc/2ctns/0.3cbm
Warranty
2 Years
Application
Home,Restaurant,Hotel, Dining room,Canteen, Office Sofa
Our Service
Good service, including design, manufacture, aftersale and shipping.
Good price, from direct factory you will get good price from us
Fast lead time 15~35days per order
Sample also can send just will have little cost
Feature
Aesthetic design, a color and experience design that makes you comfortable and comfortable. The sustenance of a better life. Constantly refresh the form of life. The use of natural high-quality wood is only for more environmental protection.
What are the advantages and disadvantages of wooden dining tables
advantage:
1. Durable. The crafted [Wooden Dining Table] is not a problem to use for decades.
2. The [Wooden Dining Table] with high-quality materials and excellent craftsmanship has certain ornamental and even collection value.
[Wooden Dining Table] These advantages are incomparable to other materials such as [Multilayer Wooden Dining Table], [Wood Composite/Veneered Table] and so on. Even the same style and size, but not the same grade. Not to mention the price.
Disadvantages:
Compared with tables of the same style and size, the appearance of [Wooden Dining Table] is not as good as [Multilayer Wooden Dining Table] and [Wooden Composite/Veneered Table]. The latter has a clear, wide, neat, and flawless texture, which looks like a whole piece of wide board. These appearances cannot be achieved by [Wooden Dining Table].