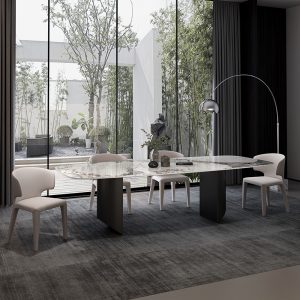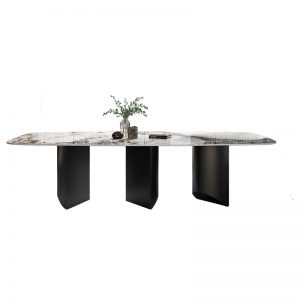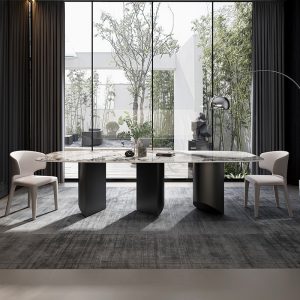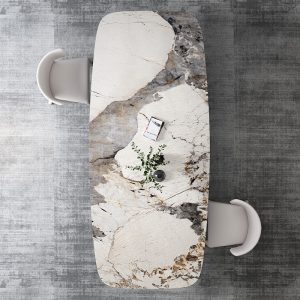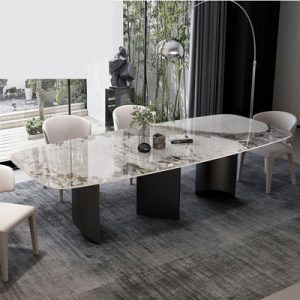 Product Name
Marble Top Dining Table
Products Size

1.4m*0.8m,1.6m*0.8m,1.8m*0.9m,2.0m*1.0m,2.2m*1.1m,2.4m*1.2m

Weight
Marble thickness
15mm~20mm
Color Choice
Black marquina;  Venato Carrara;Dark Emperador;Light Emperador;Perlato Svevo;Golden Cream, custom color
Material
Stainless Steel, Artificial Marble
Packaging
Sponge inside and standard exported carton outside ; 1pc/2ctns/0.3cbm
Warranty
2 Years
Application
Home,Restaurant,Hotel, Dining room,Canteen, Office Sofa
Our Service
Good service, including design, manufacture, aftersale and shipping.
Good price, from direct factory you will get good price from us
Fast lead time 15~35days per order
Sample also can send just will have little cost
Feature
Modern design is a beautiful composition, and it is also responsible for the restaurant's appearance. The advanced design rock slab is high temperature resistant, scratch-resistant and easy to clean.
How to maintain the marble dining table at home
1. It should be washed with less water as much as possible. The oily dirt attached to the surface of the marble dining table can be cleaned with a single wipe with a slightly damp cloth with a mild detergent. During this process, the cloth can not go back and forth to the table. Wipe, and then use a dry clean cotton cloth to dry and polish.
2. It is not suitable to use strong acid and alkali to clean stubborn stains. When not using the marble dining table, you should keep the marble dining table dry and clean.
3. It can be gently wiped with steel wool, and then it must be polished smoothly with an electric sander to restore the previous luster of the marble dining table. In addition, neutral wipes such as lemon juice or vinegar can also be used to treat surface dirt. During treatment, the dirt on the surface should also be gently and carefully cleaned, and the wiping time should not be too long. The wiper is only used locally, that is to say, it is only used for wiping the dirty places. After wiping, it must be wiped with clean water, and it must be wiped clean with a dry cloth.
4. Polishing and waxing is one of our commonly used maintenance methods for marble dining tables. But after waxing, the wax surface is easy to absorb dust, and the wax layer also blocks the small holes on the marble. If the marble table is completely dry before waxing, it is easy to cause some lesions inside the marble, and the wax is softer. The layer is also extremely vulnerable to damage, which fails to protect the marble dining table.