The dining table can be divided into solid wood, marble, metal, bamboo and rattan material, glass, veneer and chemical fiber material. Usually the materials of the dining table are mainly wood, glass, marble, and mahogany. The details are as follows:
1. Wood
The wooden dining table is antiseptic, natural, easy to clean, and economical, but it cannot be placed in a place where the sun is often exposed. In addition, the natural wood dining table is very environmentally friendly.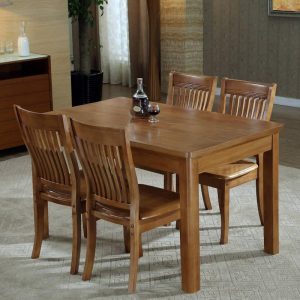 2. Glass material
The glass dining table has concise lines and transparent visual effects. Compared with wood, the glass dining table will not be affected by indoor air and is easy to clean. In addition, it can be well coordinated with the home improvement style.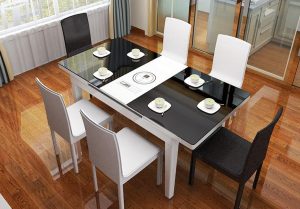 3. Marble material
The marble dining table is made of natural marble or artificial marble. The natural marble dining table looks high-grade, elegant, beautiful, and good in color. But because the surface is smooth, it takes a long time and oil and water are easy to penetrate, making the tabletop look greasy. The density of artificial marble is relatively high, oil and water are not easy to penetrate, and it is easier to clean.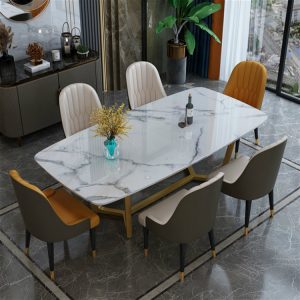 4. Mahogany material
The mahogany dining table is exquisitely carved and exquisite in appearance, exuding a simple and heavy atmosphere. But nowadays the mahogany dining table is mixed, so you must find a regular manufacturer to buy it to avoid buying fake or inferior products.