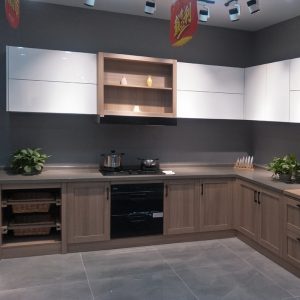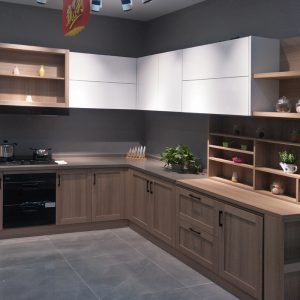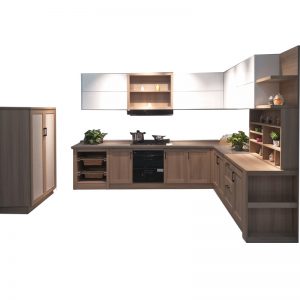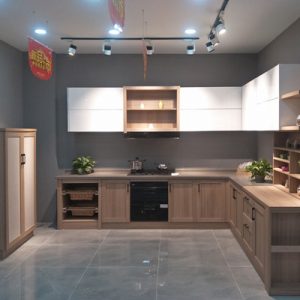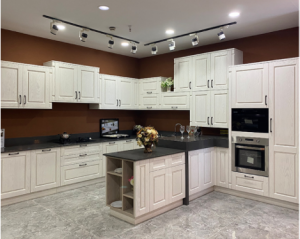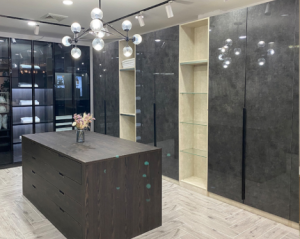 Product Name
kitchen cabinet
Products Size
custom made
Weight
Color Choice
natural color    Wood color  Blue, black, pink, yellow, white, red, brown, green, etc.
Material
Wooden    pine wood
Packaging
Sponge inside and standard exported carton outside ; 1pc/2ctns/0.3cbm
Warranty
2 Years
Application
Home,Restaurant,Hotel, Dining room,Canteen, Office Sofa
Our Service
Good service, including design, manufacture, aftersale and shipping.
Good price, from direct factory you will get good price from us
Fast lead time 15~35days per order
Sample also can send just will have little cost
Feature
Simple and natural, with a sense of original wood. Environmentally friendly home, green and healthy. Simple life simple and natural
What kind of kitchen cabinet styles are there?
 1, one-shaped kitchen cabinet
The   -shaped kitchen cabinet is to place all the electrical appliances and kitchen cabinets along a wall, and the work is kitchen carried out in a straight line. This compact and effective narrow kitchen design is suitable for small and medium-sized families or houses where only one person works in the kitchen at the same time. If you use this design in a large kitchen, it may cause too much distance between different functions. You can consider using double-row wall kitchen cabinets or adding wall-mounted high kitchen cabinets to maximize the use of wall space.
   2, L-shaped kitchen cabinet
   L-shaped kitchen is a practical kitchen design and the most common kitchen design, ideal for small spaces. By dividing the working area between two connected walls in this way, an ideal working triangle can be obtained. Stoves, sinks, disinfection cabinets, and refrigerators are provided with operating surfaces between each workstation to prevent spills and crowded objects.
 3, U-shaped kitchen cabinet
The    U-shaped kitchen is convenient for accessing every item, making the most of the space for cooking and storage, and two people can work easily in the kitchen at the same time. But U-shaped kitchens are only suitable for kitchens with large spaces. Avoid crossing the operating surfaces so that two people can work comfortably at the same time without colliding. There must be a distance of at least 120cm between two rows of opposed kitchen cabinets to ensure sufficient space.
   4, island-shaped kitchen cabinet
The    island countertop kitchen has more work surfaces and storage space, which is convenient for multiple people to work in the kitchen at the same time. If necessary, a sink or oven/stove can also be installed on the kitchen island. Before deciding, check whether it is possible to connect the pipes, circuits and ventilation pipes of the kitchen island range hood, and ensure that there is a work surface between the stove and the sink. This design requires a lot of kitchen space. There must be at least 120cm between the kitchen cabinet and the kitchen island to ensure that there is enough space for walking and opening the cabinet doors and drawers. The kitchen island can also be used as a serving, bar table or room divider.
  5, two-character kitchen cabinet
   two-shaped kitchen cabinets are very common in foreign countries. The two-shaped kitchen cabinets can divide the kitchen function into two parts, one is cleaning and processing materials, the other is cooking and placing, and the two parts are distributed in a "two" shape. Even if you need to add other ingredients during the cooking process, you just need to turn around and it's easy to use.